I'm sure we've all seen 'em by now, but I figured I'd upload the pics for us so we can discuss our thoughts!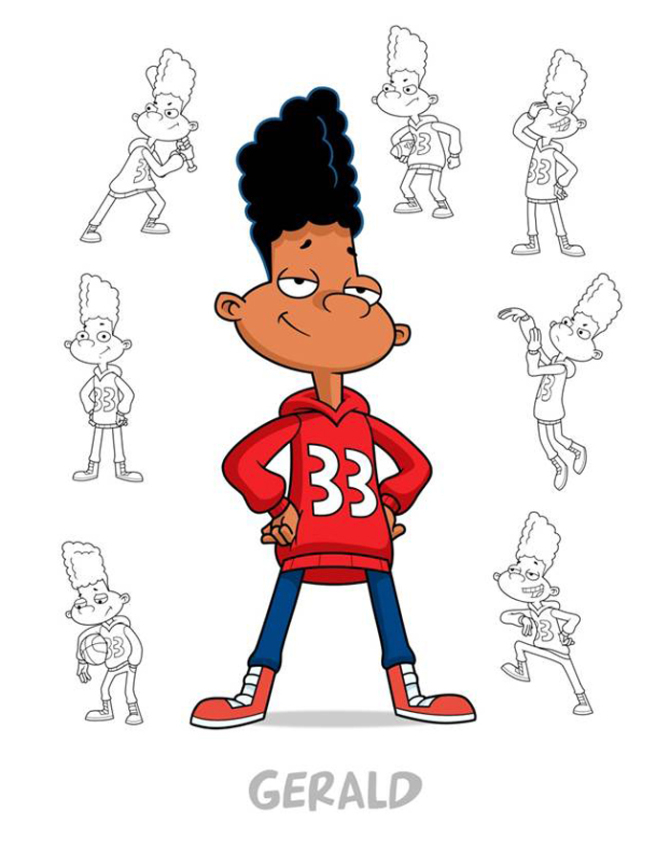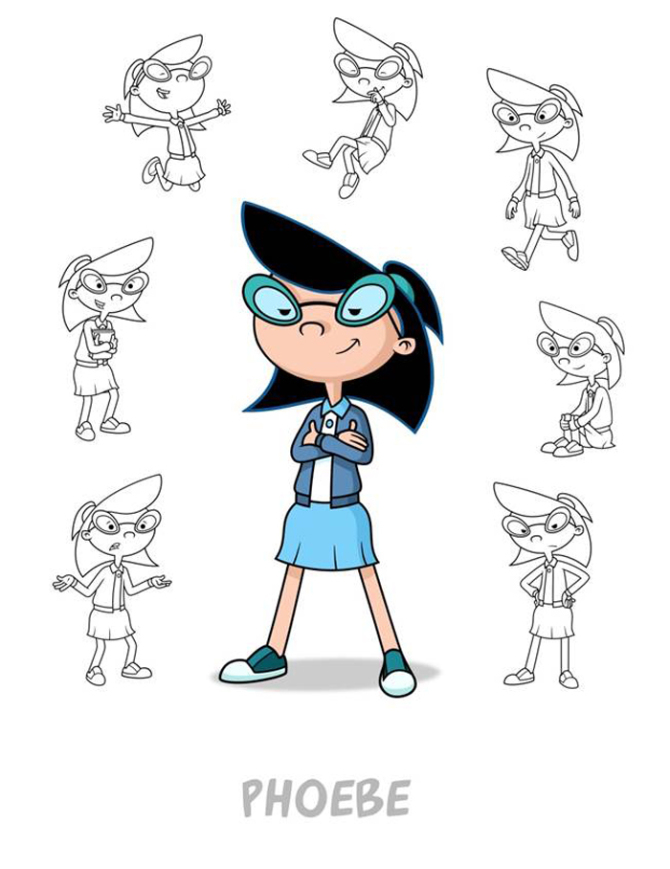 I'm super pumped that they're sticking fairly true to the original designs. I was a bit nervous about a major overhaul in aesthetics, so it's reassuring that the core designs are still intact. I have nitpick-y things about the designs that bug me though.
Arnold is fine, if not a little underwhelming and honestly he doesn't need ANOTHER layer. I LOVE Gerald's although I'd probably give him full eyebrows. As for Helga. Hate the sharp unibrow. Hate the boobs. Hate the dress color/design. Haha. The hairline around her ear is bad and creates a weird tangent line that will bug me a lot. I LOVE HER SHOES. Phoebe is a mix. I want to tweak her top ponytail into something less shark fin-like and I don't care for the weird hip thing going on with her skirt. Otherwise she's fine.
Thoughts?
Admin




Posts

: 284


Join date

: 2016-03-29


Age

: 29



I also really love the fact that they are staying true to the original designs as well!! Yeah I do have some complaints but they are not really that major (Helga's breasts, Phoebe's hair, how the lines look, etc).
Last edited by Jfgoofy on Sun Jul 24, 2016 6:43 pm; edited 2 times in total



Posts

: 539


Join date

: 2016-04-01


Location

: Washington



Helga does look a little ...mature for her age...And as my husband said when he saw Arnold "...why is he wearing three shirts?" I really like Phoebe and Gerald I'm indifferent on.



Posts

: 259


Join date

: 2016-03-30


Age

: 29


Location

: Texas



I'm a little split on Helga too...the colors on her dress are kind of off. The others look good and I do like some of Helga's design but...yeah.



Posts

: 204


Join date

: 2016-03-30


Age

: 29



I love the new designs.

I love how you are able to tell that they have grown up but they made it very subtle. Phoebe and Gerald of course had the most changed but I still find them very adorable... however Gerald doesn't really feel like Gerald, I love the design but I don't know man... I'm sure I'll warm up to his new look though. Phoebe looks more confident and her new wardrobe is so adorable.

I've read on some tumblr posts, people I guess 'complaining' that they don't like that you can now tell that Arnold is indeed NOT wearing a skirt but it is in fact a shirt. I personally like it because that just the subtle way of letting us know that our baby is growing up. Buuuttt I don't understand why he got yet ANOTHER layer of clothing, that boy must be sweating balls hahah.

And now Helga... since it seems to be the one design that many people are unhappy about.

She does look the most off, I'm not sure how I should feel about the lighter shade of pink on her dress I feel like that's the thing that's throwing people off and not so much her little development on the chest area. It was said that TJM takes place a year after The Journal, and it was implied that the gang had just started the 5th grade in The Journal meaning that TJM takes place at the end of the 5th grade/going into 6th grade meaning. So personally I don't think it's too wild that Helga has smol boobs.

Overall, we shouldn't complain too much considering how the power puff girls and teen titans look in their not that great reboots. We got the best of the best actually, our babies had very minor changes but they still are Arnold, Helga, Gerald and Phoebe and I can't wait to see what the rest of the gang looks like.



Posts

: 8


Join date

: 2016-07-10


Age

: 22


Location

: Chicago



Not much of a redesign, more like a small wardrobe change and some new hairstyles... What I noticed is that since TJM will start a year after The Journal, it will be mid-spring in Hillwood, which for me makes Arnold wearing 3 layers kinda reasonable. Also, when people talk about his shirt looking less like a kilt/dress, I think of it more like Arnold growing a bit more into his shirt. Oh, and his new shoes look great...

When I first saw Gerald the first thing I noticed was his haircut and I loved it. Now that Jace mentioned it he really does look similar to Jamie-O but I'm glad they at least kept it relatively tall. His sweater looks cool, and once again kind of matches the climate of Hillwood. Love his new shoes, they rock...

I'm honestly not digging Helga's new dress. I thinks it's to light and the random reddish-pink accents on her dress and shoes are kind-of bugging me... I honestly didn't even notice her boobs until someone mentioned it here in the forums, and I don't have a problem with them since she would now be 11 in TJM and just like Arnold and the kids, she's growing up...

Phoebe looks really cute in my opinion, and she does look more confident than she was in the 4th grade... I find her skirt kind of funny because it reminds of Craig Bartlett joking about how she probably doesn't wear anything under her sweater... that and a couple of akward animation errors is probably the reason why they decided to give her the new skirt... I'm glad she kept the same glasses and her slightly grown hair looks nice on her and once again, love her new shoes...



Posts

: 125


Join date

: 2016-04-11


Age

: 19


Location

: Texas



Arnold: I'm good with but don't really see the point in giving him yet another layer of clothing unless it's like super cold at the time the movie starts or something. I'm at least hoping the green isn't a sweater and just a shirt he put over his plaid one or something. I like that you can tell he's grown because of the plaid shirt being shorter on him now. I really like his design/how he looks himself, it's loads better than how they made him look in the first movie, never was a fan of that. The shading style they went with is a lot better too. He looks adorable and I'm happy about that.

Gerald: I like his new sweatshirt, he didn't get changed too drastically outfit wise and the sweatshirt is an awesome way to keep his old style with a mix of new in it. I'm good with his hair cut, it does take a while to get used to but it's believable he'd want to do something different with it eventually.

Helga: Hmm, idk, I think in the main colored image they made her pupils a little too big and it's throwing things off. As for her outfit, ya not the best tbh, I'm hoping they'll decide to change it a bit before they finalize things. As for her boobs, idk I'll get used to it I'm sure, and considering they're 5th/almost 6th graders it makes sense. She looks good in the other little images of her there.

Phoebe: I'm actually glad she got an outfit change, though I'm not a big fan of the skirt and how it flairs out at the top. I'm ok with the hair I guess? Idk, she still looks adorbs though.

Also I like everyone's new shoes.



Posts

: 107


Join date

: 2016-04-15






Posts

: 539


Join date

: 2016-04-01


Location

: Washington



Even though I lack the credentials to be a proper judge (just ask anyone who's ever glanced at my wardrobe), I really do enjoy Arnold and Phoebe's upgraded designs. They (obviously) serve as a reminder that our kids have grown up, and, from a more subjective perspective, that time has passed both in-verse and in reality.



@jfgoofy

Awww, what a cute pic! In hindsight, I'm genuinely surprised that I haven't seen more TJM fan art yet.



Posts

: 15


Join date

: 2016-07-29


Age

: 22


Location

: An infinite time loop



Arnold's design is just plain baller - that is all.



Posts

: 193


Join date

: 2016-05-28


Age

: 32


Location

: Canada



I like the outfits!

I think it's kind of nice that they have new clothes since they're going to be a little older this time around. Can't keep the same style forever! :p
The only thing that's bugging me is Phoebe's hips jutting out from her skirt and her very sharp looking ponytail. Oddly enough, I feel like Gerald seems to have changed the most. His face looks more...rounded? Or maybe it's the way his eyes are spaced out? It looks more like the style of animation nowadays.



Posts

: 56


Join date

: 2016-04-04




---
Permissions in this forum:
You
cannot
reply to topics in this forum